A toddy tapper outside the village of Navaly near Jaffna, northern Sri Lanka.
Plamyra palms are the symbol of Tamil culture as well as a source for products from fruit to roofing, and the mainstay of the Tamil toddy tappers of northern Sri Lanka.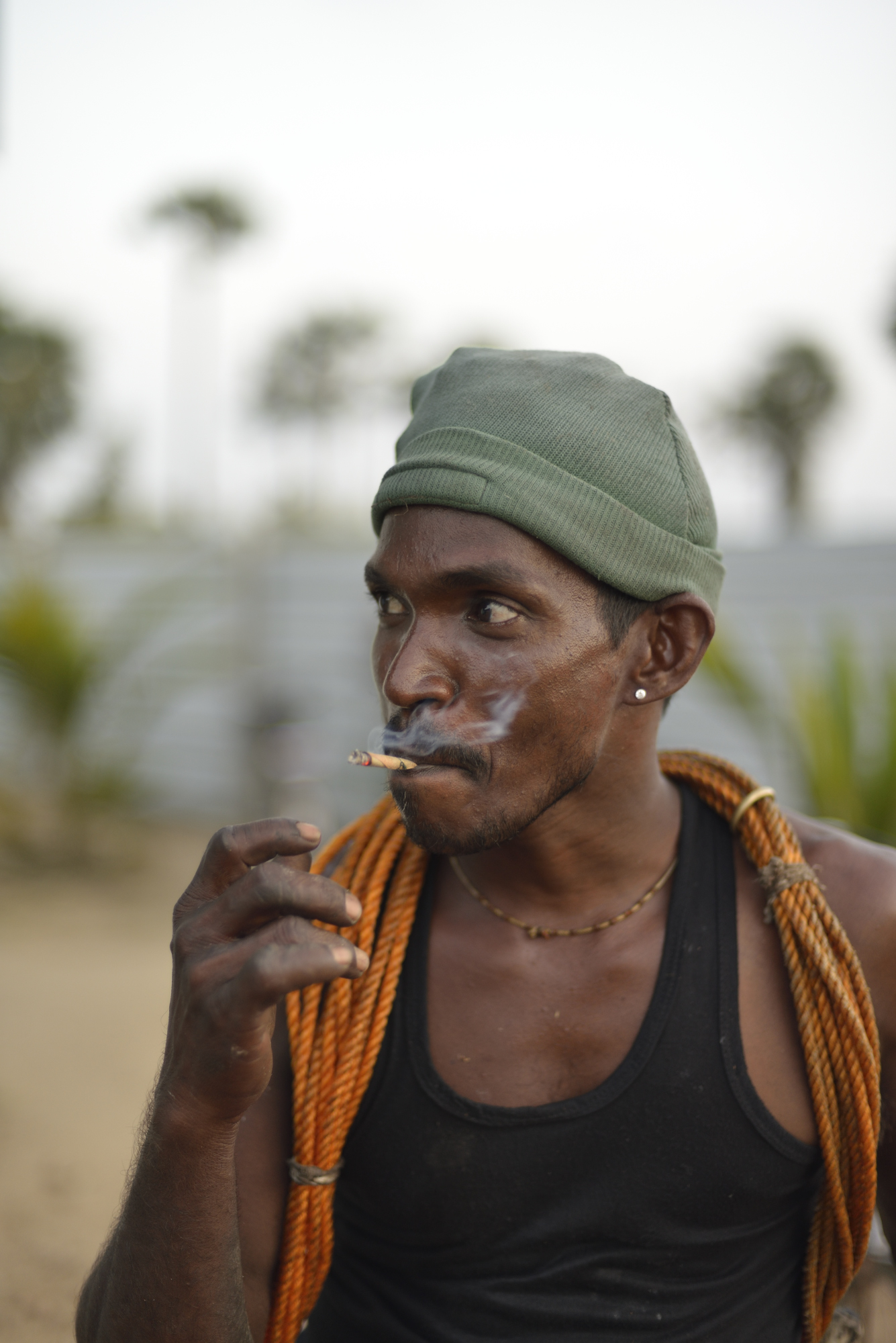 Ilavalai village cooperative. A tapper smokes a beedie at the end of a day's work.
Chellakiliye, 31, begins a morning's harvest in Valipurakuruchchi village.
A tapper brings the afternoon's toddy to the cooperative at Pothikkadu.
Unlike other areas where tappers sometimes use ropes to move from tree to tree, palmyra palms are all climbed individually.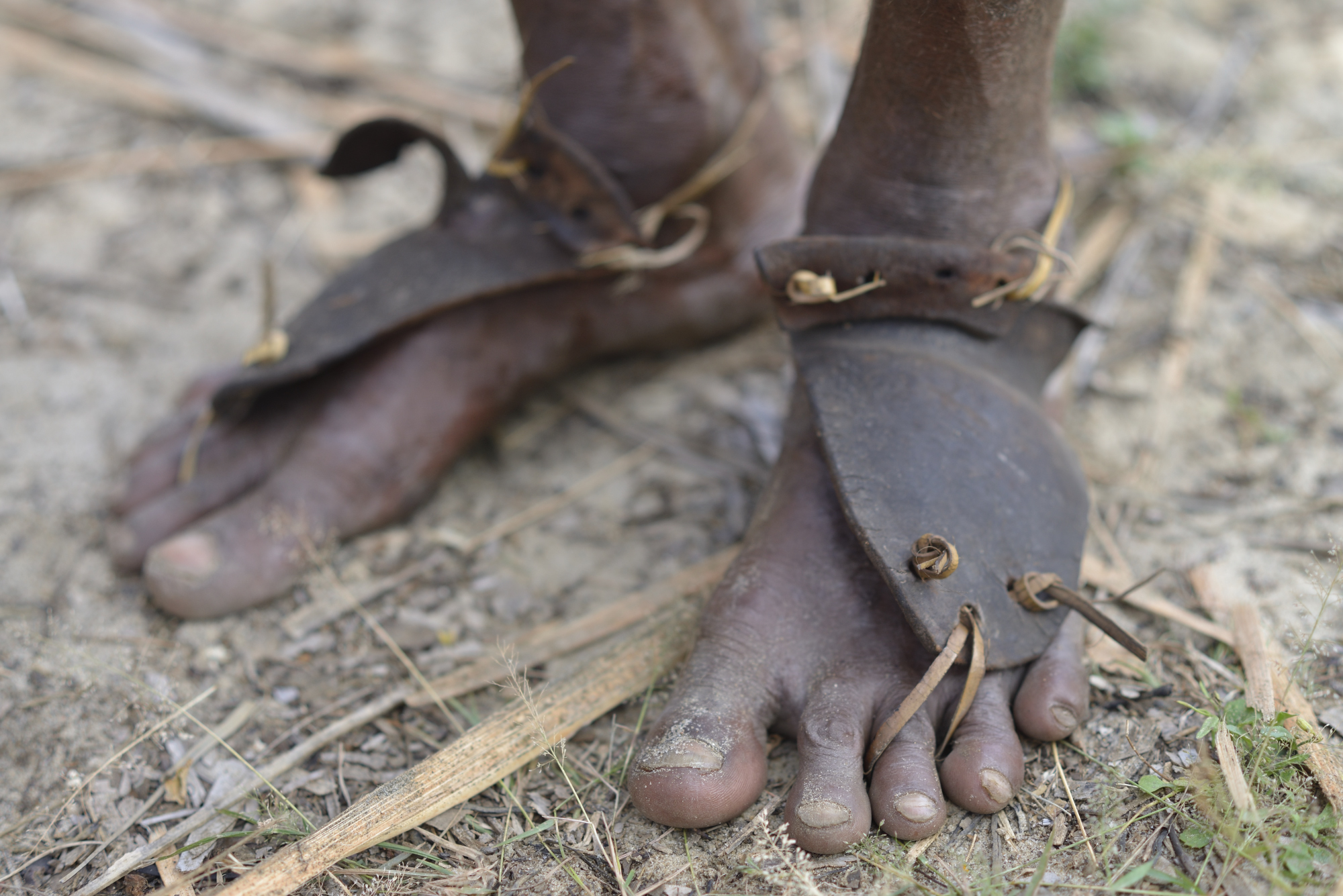 Most tappers wear leather pads to protect their feet from the bark; even so, callused ankles are a mark - and sometimes a stigma - of the profession.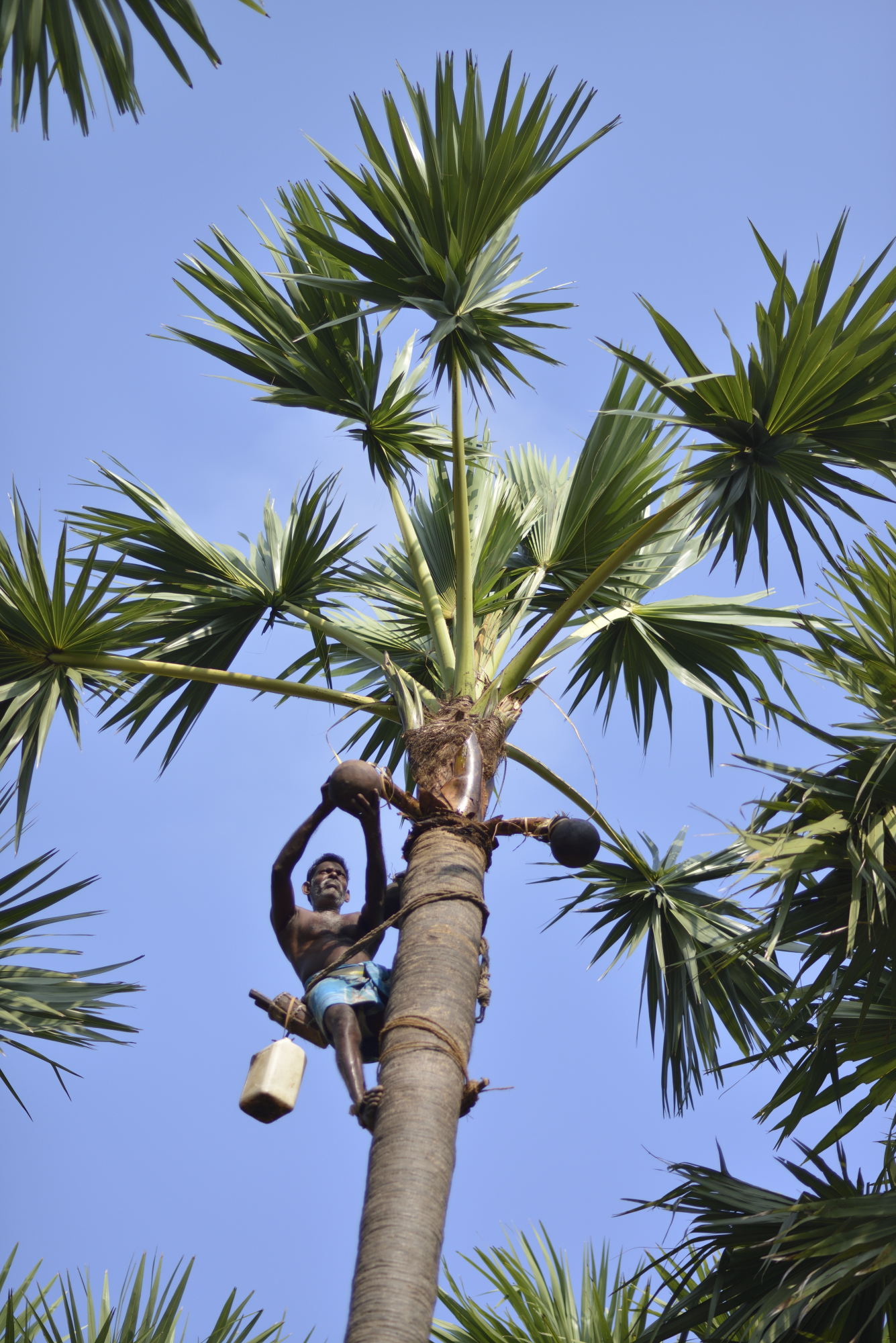 Twice a day, tappers climb up to empty the pots collecting sap from the palmyra sapathe, the flower buds near the top of the trees, into a plastic jug that hangs at their waist.
Tools of the trade: the knives used to trim the sapathe and the leaves, and the rope with which they secure themselves to the tree while they work.
Palmyra palms can grow to 30 meters height.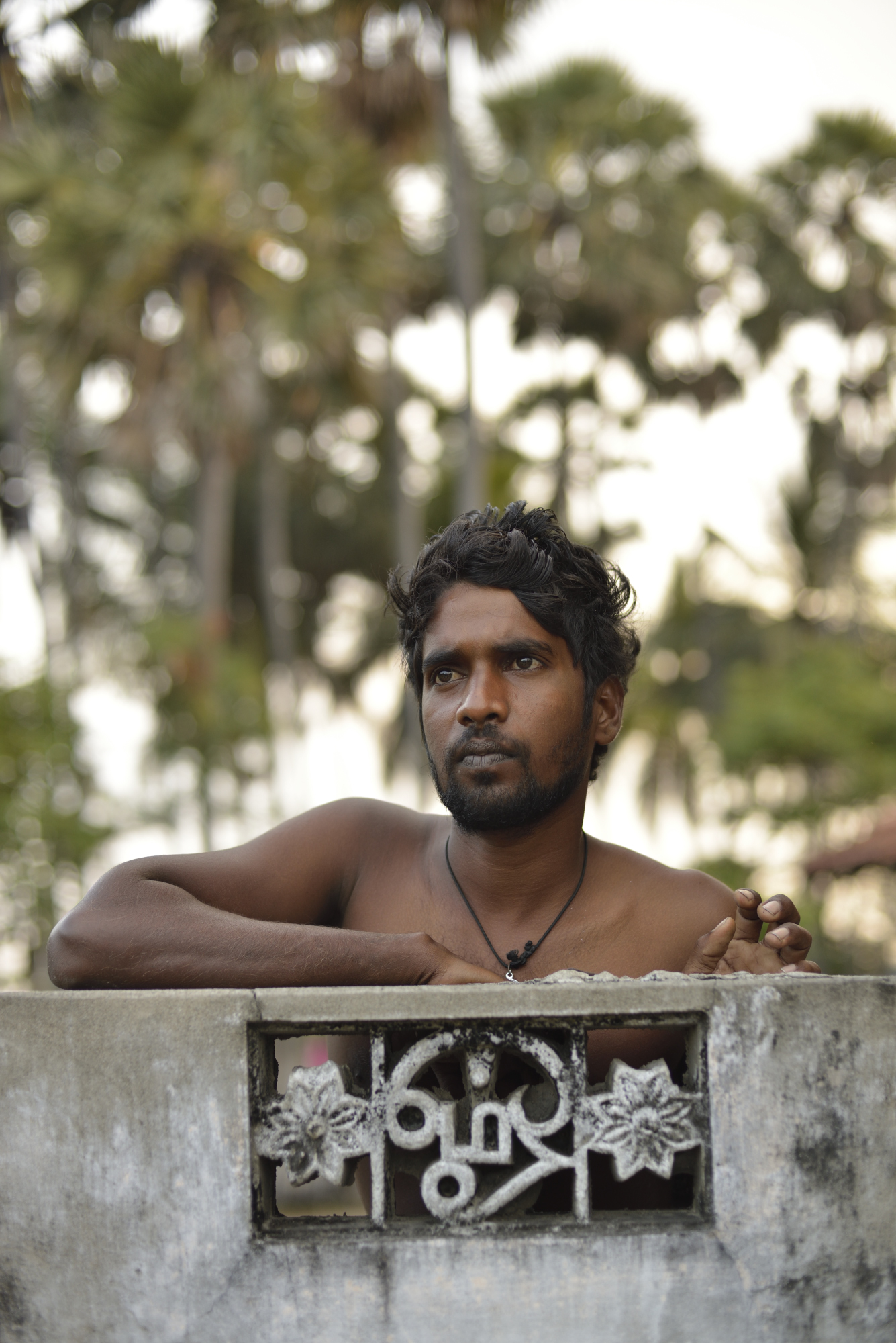 The work is difficult, poorly-paid and dangerous; injuries are common. Sandhuran, 26, gave up tapping because of the dangers. He now works as a construction laborer, one of the few occupations open to members of the Nalavar caste besides tapping.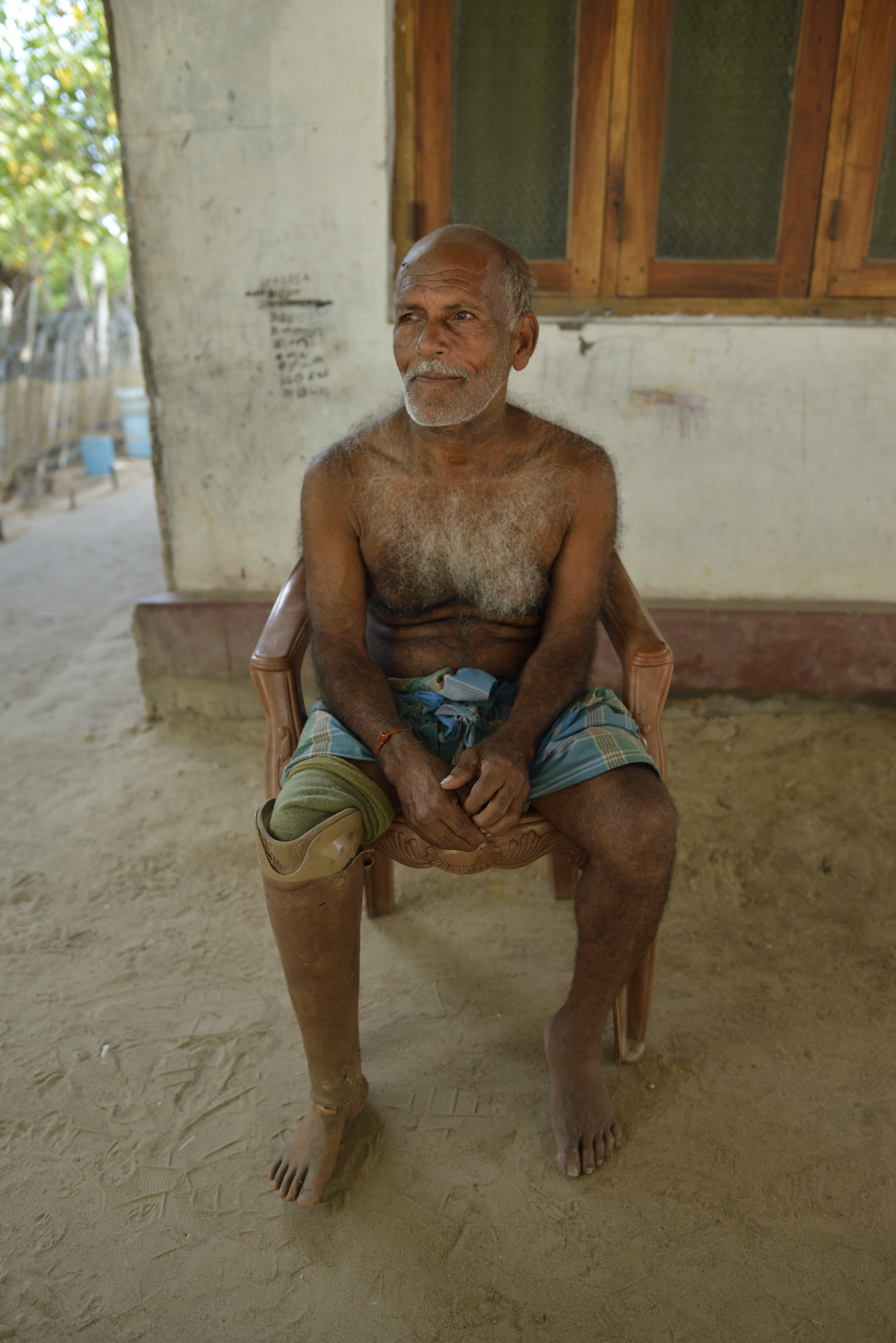 Kanathathi Kidnar, 70, a former tapper, lost his leg to a land mine near his village in 2001.
Nelson Anushrani on his morning rounds.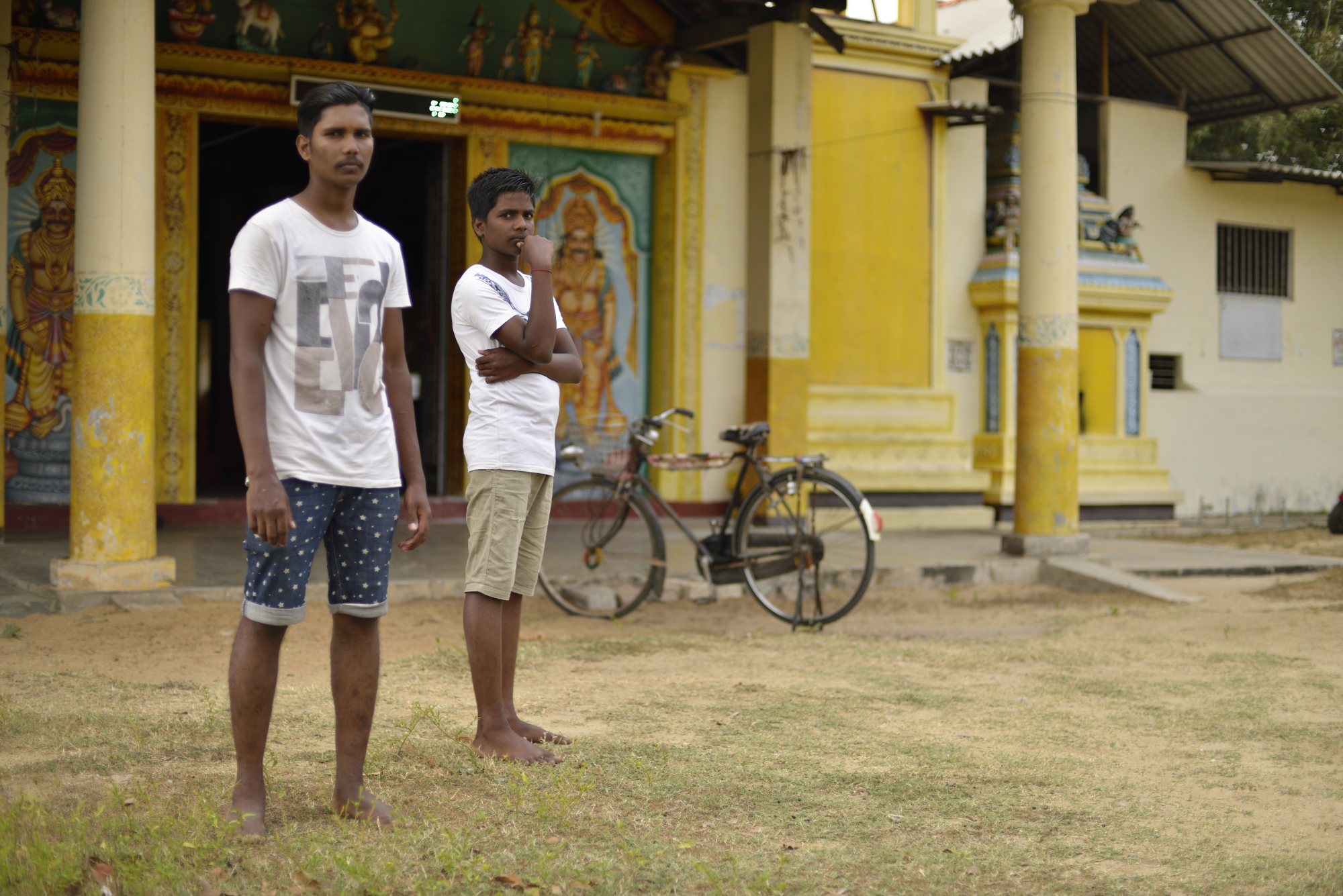 Nirosan and his younger brother Tanusan outside the village temple, which they cannot enter because of the "unclean" status of the Nalavar caste. Nirosan, from a family of tappers, works as a cook: "If people there knew what my family does for work, it would be a problem… I cannot say."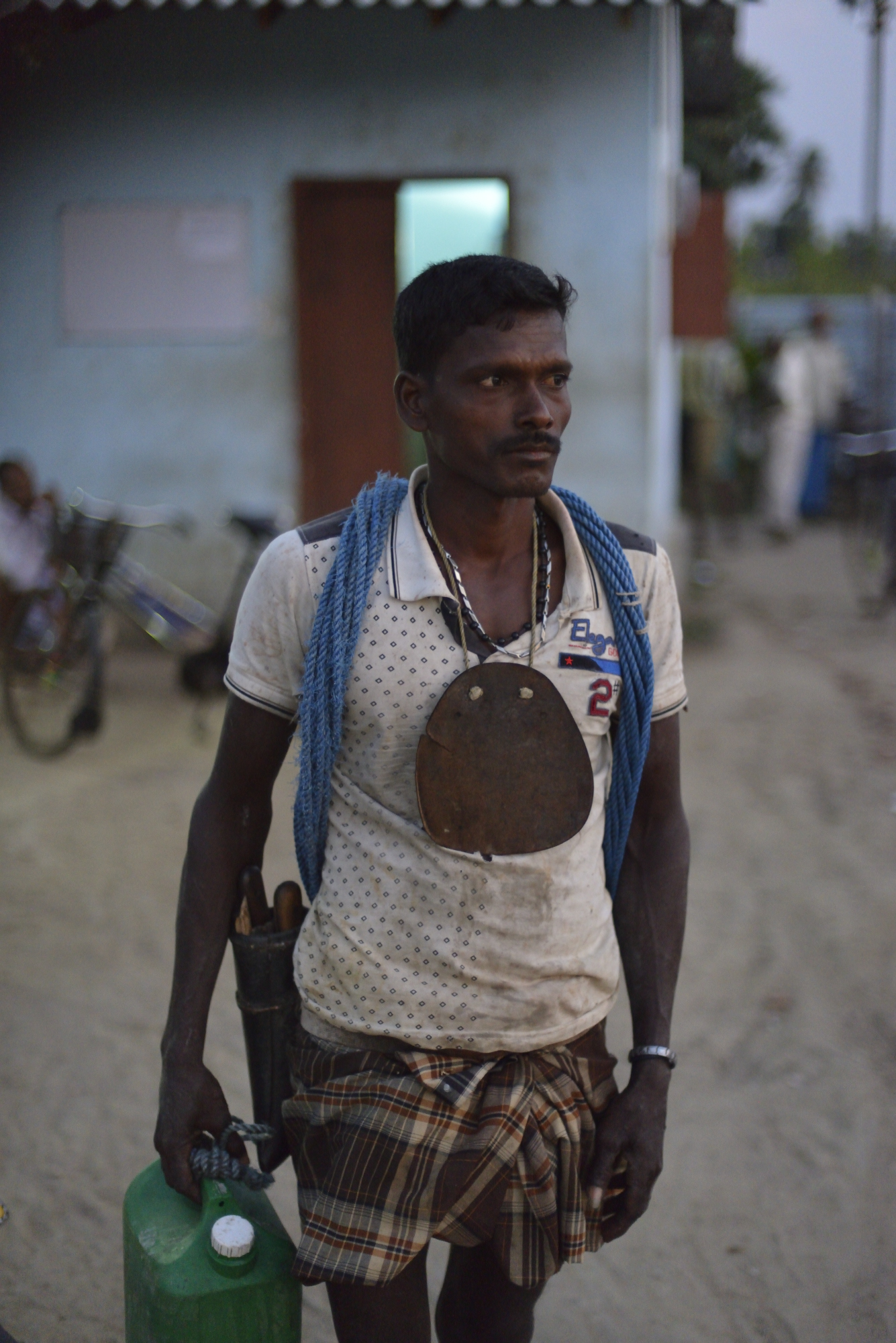 A tapper after delivering his afternoon's toddy to a cooperative.
Toddy tappers face a host of government regulations. Here, a tapper shows his logbook in which they record the amounts they gather. Tappers can get between 5 to 50 bottles a day, earning 70 rupees (€0.35) per bottle - from which they have to pay fees to the owners of the trees they tap.
Ilavalai co-operative toddy tavern. New taxes would quadruple the license fees on local co-operatives. At the same time the government has decreased taxes on beer produced in industrial breweries. This has already forced some cooperatives to close; more fear that they will have to close soon.
Inside Ilavalai tavern, a tapper adds his afternoon's haul to the barrel. The toddy is consumed the same day. Naturally fermented in the barrels with airborne yeasts, it varies from only slightly alcoholic to the strength of beer, depending on how long is has to ferment.
Villagers bring their own containers to the taverns, paying around 90 rupees (€0.60) per glass.
The morning rounds, Valipurakuruchchi village.